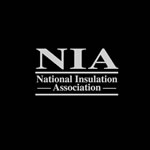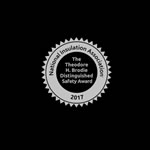 It is the policy of Geo V. Hamilton, Inc. that accident prevention shall be considered of primary importance in all phases of operation and administration. It is the intention of Geo V. Hamilton, Inc.'s management to provide safe and healthy working conditions and to establish and insist upon safe practices at all times by all employees. We want our employees to go home in the same condition they arrived.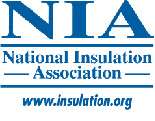 National Insulation Association (NIA)
2012 –Platinum, 2013 Gold, 2014 Gold, 2015 Platinum, 2016 Gold, 2018 (pending evaluation)

ZISA – Zero Injury Safety Award
Cardinal Power Plant, Brilliant, OH
Awarded by The Association of Union Constructors, TAUC.
Total man hours without a recordable accident 823,084 as of 2017.
2009, 2010, 2011, 2012, 2013, 2014, 2015, 2016, 2017, 2018
Thomas J. Reynolds award
(The Association of Union Constructors TAUC)
In Recognition of Outstanding Safety Performance Including Days Away, Restricted or Transferred Rate 25% or More Below the National Average.
2010, 2011, 2012, 2013, 2014, 2015, 2016, 2018
PENNSYLVANIA CERTIFIED SAFETY COMMITTEES
Geo V. Hamilton, Inc. has a certified PA Safety Committee with the Pennsylvania Dept. of Labor and Industry that meets monthly. This Committee is made up of equal amounts of employer and employees. Each month we meet and discuss any new safety products and ideas. We also investigate any incidents, injuries and near misses that may have happened. Our goal is to learn by past incidents and to prevent future incidents or injuries.
As part of the Certification process the members of the Committee are trained by a certified individual on Accident Investigation, Hazard Inspection and Safety Committee Operation. This training is then conducted annually for the recertification process.